GKB Machines are a recent addition to our groundcare range with their popular sustainable Leaf Reducer but that's not all there is to shout about from this innovative supplier – GKB's top dressers have a lot to offer too.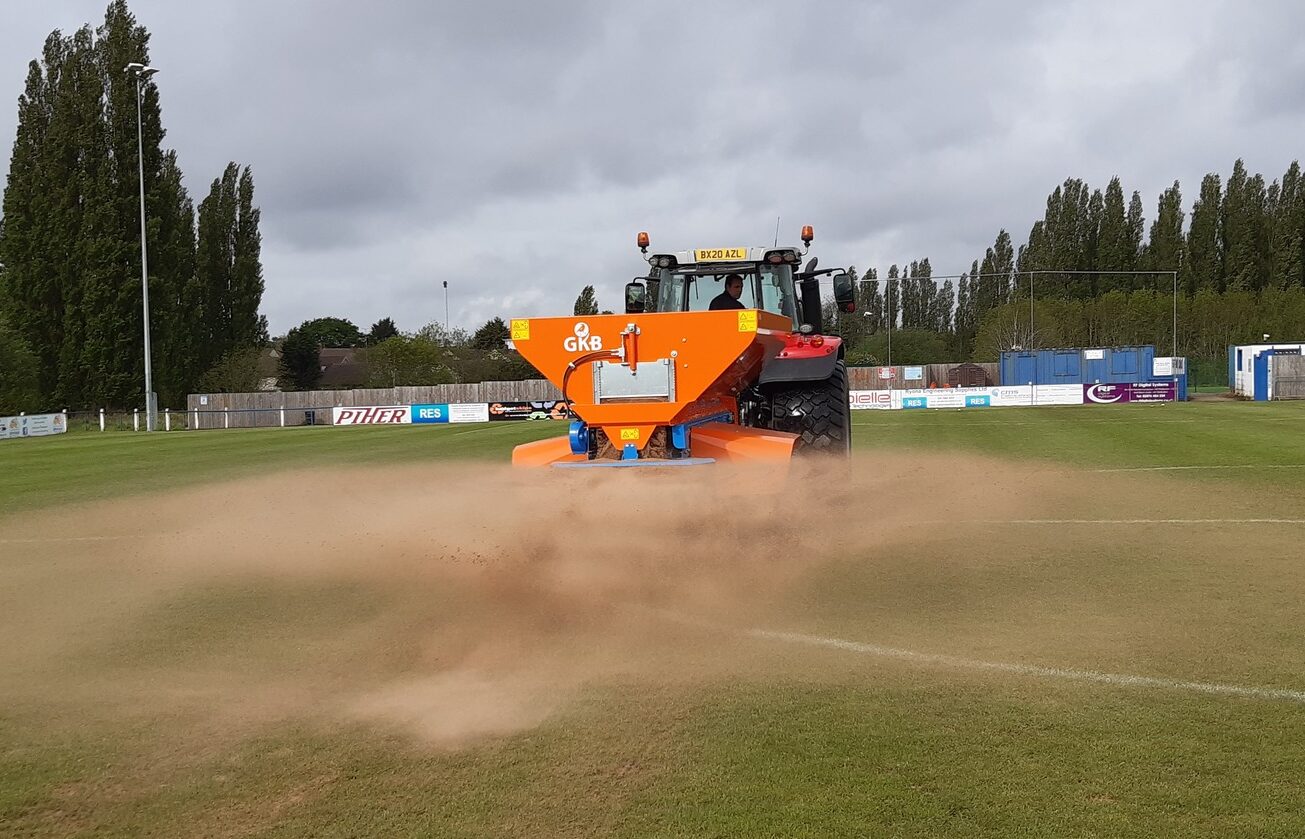 Available in either trailed or mounted options, the 7 models in the Sandspreader range cater for 2-12m working widths and bunkers of 4m3 /141ft3 flat filled. The benefits of frequent top dressing are well documented and a sturdy top dresser, like the GKB Sandspreader, is therefore indispensable to a greenkeeper or turf manager alike.
The robust build, perfect stability and weight dispersion, combined with adjustable conveyor belt speed and adjustable spreading discs all result in an incredibly efficient discharge of sand. A whole host of optional extras are also available with this machine including a central control touch screen for tractors, swinging wheel sets and lockable hydraulic valves.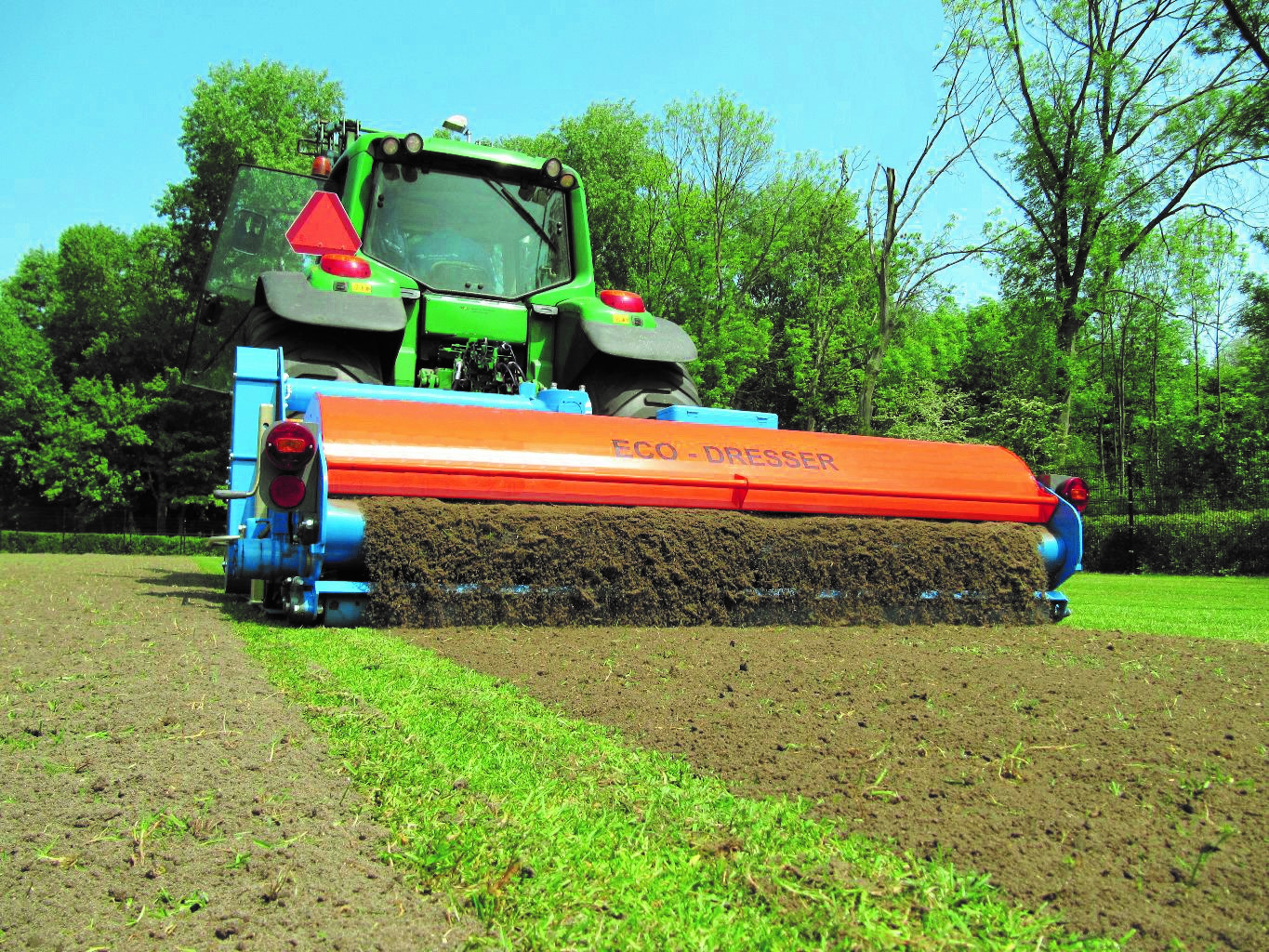 If you are after an environmentally friendly dresser look no further than the GKB EcoDresser – a 3-in-1 maintenance machine that evens out terrain, aerates and spreads dressing soil from the existing top layer – thus offering a more sustainable alternative. These tasks in combination with the nutrient-rich material placed on top all ensure a greatly improved quality of surface.
With working widths from 130cm to 240cms, milling knives, field teeth and spring-loaded coulters to prevent stone damage, the EcoDresser spec is impressive – completed by an optional stone sieve, collecting tray and conveyor belt option for spreading the top layer elsewhere.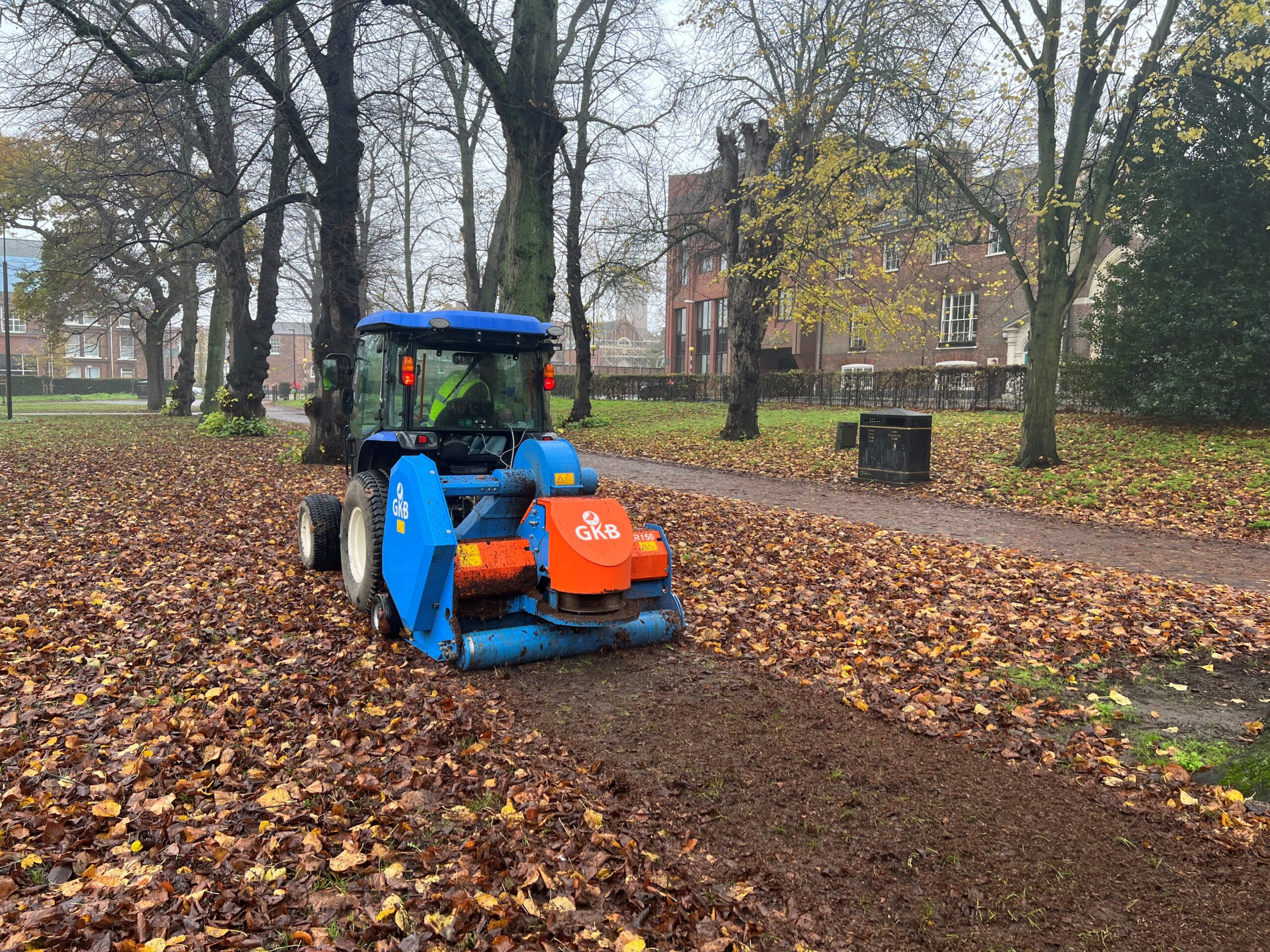 GKB is a 3rd generation family business based in the Netherlands with a strong focus on sustainability through an energy neutral manufacturing process.  The GKB Leaf Reducer and Topdressers are complemented by a wide range of innovative forward thinking solutions for natural, synthetic and hybrid turf.
Speak to your Groundcare representative today to learn more.